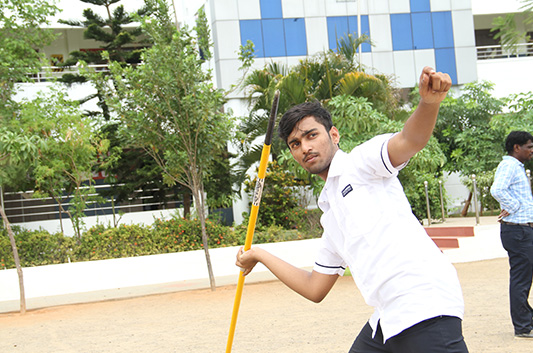 "If you are afraid of failure you don't deserve to be successful"
Our school offers high quality indoor and outdoor sports equipment's for the students to play and practice. They are given complete freedom for utilize the sports equipments.
Sports play an important role in the students' life. It brings the spirit of winning and gives enthusiasm to play. Keeping this in mind, in the Path GPS students are regularly trained by well efficient coaches to play various field and track events and team games.
All the students are given equal opportunity to participate in a wide range of sports and compete for the school in local and in the state sports academies.
Every year our school conducts district level volleyball match in the school campus, in the name of "The Path GPS Rolling Trophy"
This is one of the popular and successful matches among the schools in the district.